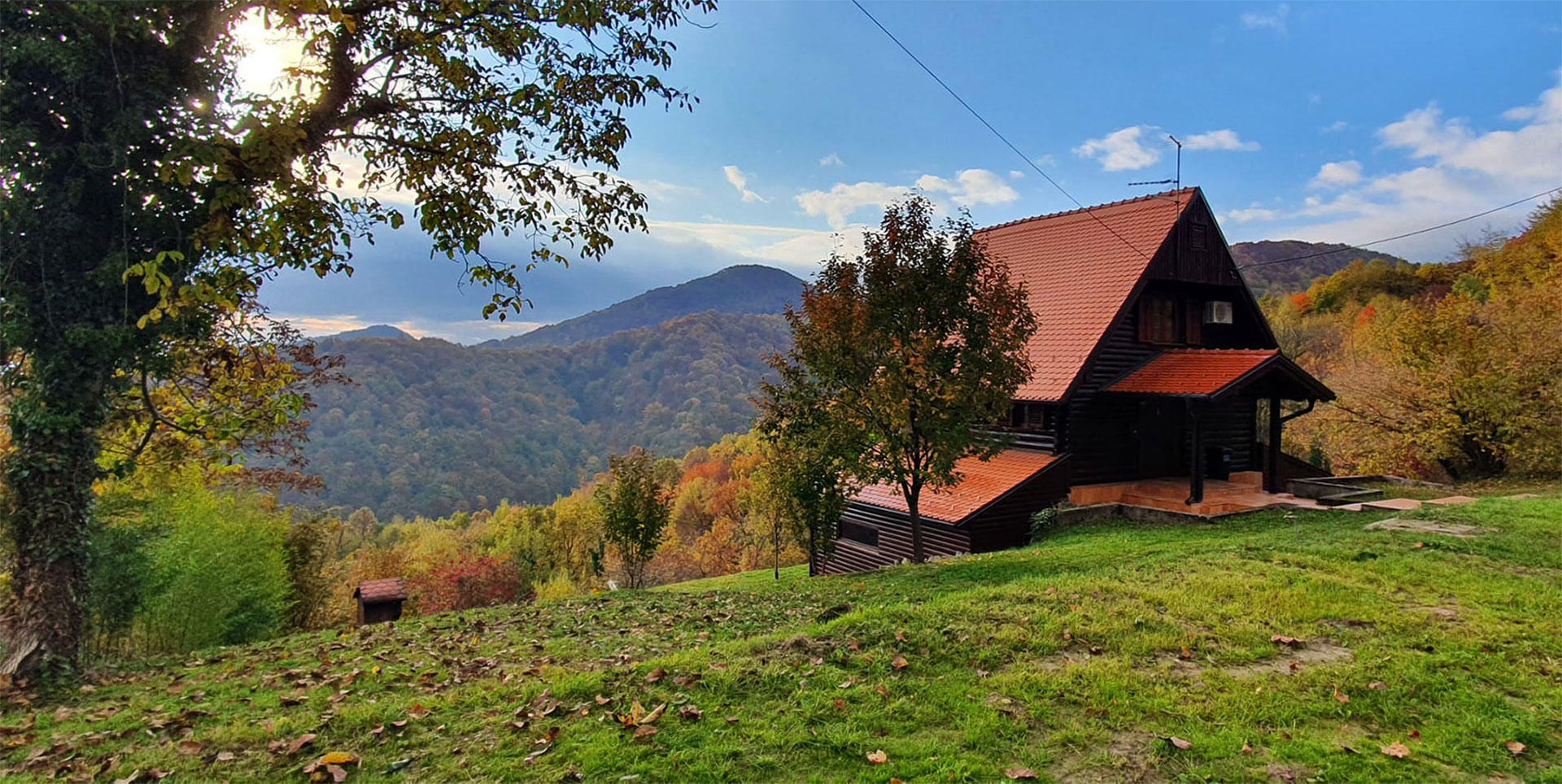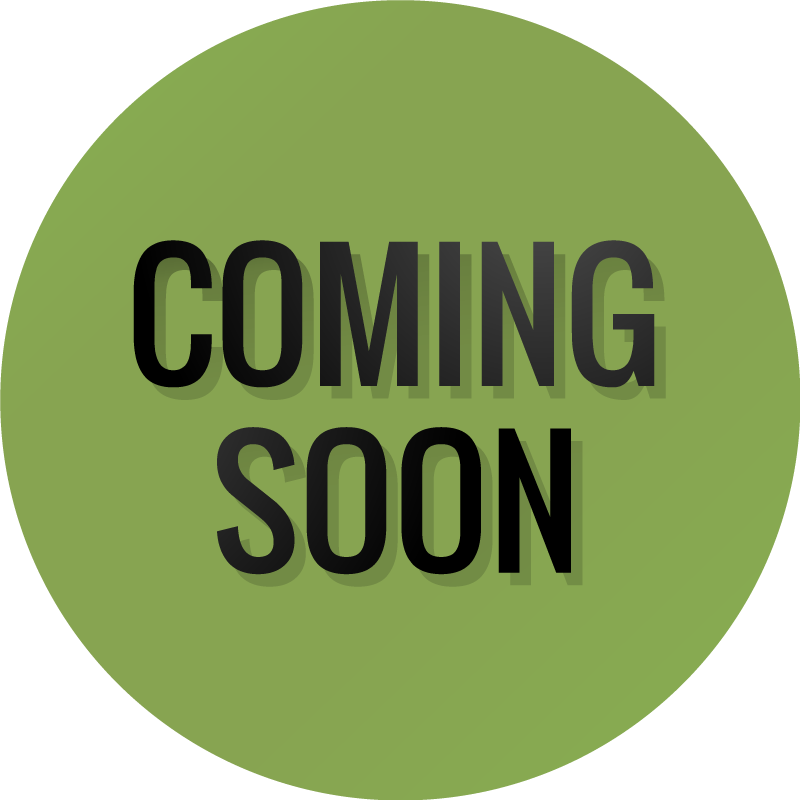 Welcome to Chalet Vito
Your unique mountain retreat sustainable experience provider in splendid Samobor Hills.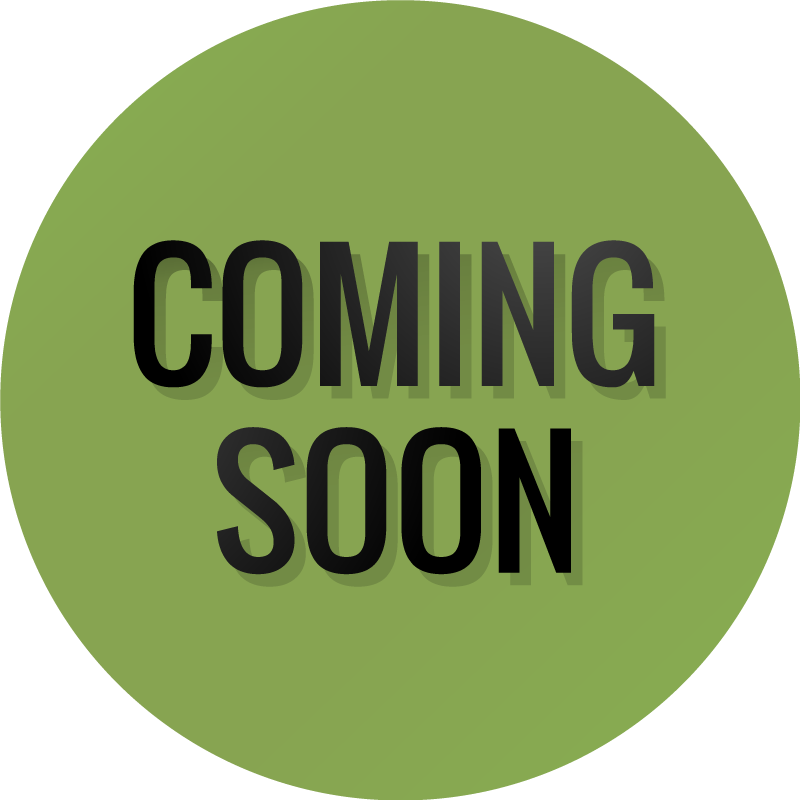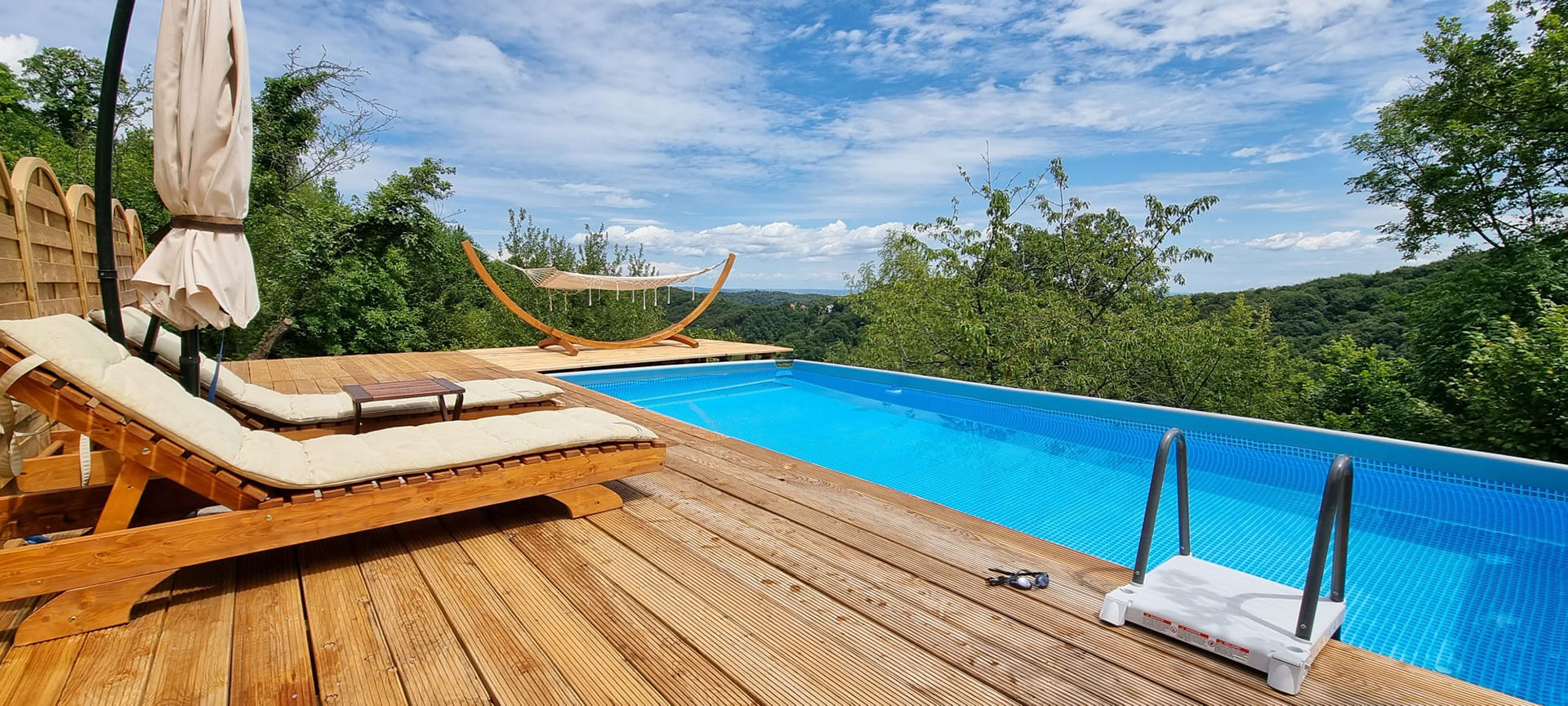 01
OUR STORY
ONCE UPON THE TIME
Once upon the time, somewhere around early 80's the story of Vito was born.
What a decade that was! Just to mention few highlights: the best music of the humankind was written, the first commercial U.S. cell phone weighed almost one kilogram, MTV first hit the air in 1981., you didn't have to buckle up until 1984, waterbeds were an immensely popular luxury item, the oldest known emoticon is from 1982 :).
The climate change concerns and the very first Earth Summit held in Rio de Janeiro in 1992 seemed to be too far back then.
If there is one word that describes the power of emotion that evokes that epoch for those that lived through 80's, it should be Saudade. Originally, from Portuguese language, but the most of the practical meaning can be found in Brazilian day to day application.
Vito did not have a chance to experience the decade first-hand, but by virtue of his predecessors' genes, citizens of the word, true globetrotters and passionate sustainabilitist, he inherited the best of that period and is more than happy to share a cumulative experience of good old times and joy at its best.
We wish you an enjoyable and memorable stay at our Chalet.
Sincerely Yours,
Chalet Vito Crew
02
WHAT WE OFFER
THE IMMERSIVE EXPERIENCE
Designed, equipped, and managed with a purpose and passion to spoil every outdoor & nature lover, Chalet Vito is your true body & soul rejuvenation companion/partner.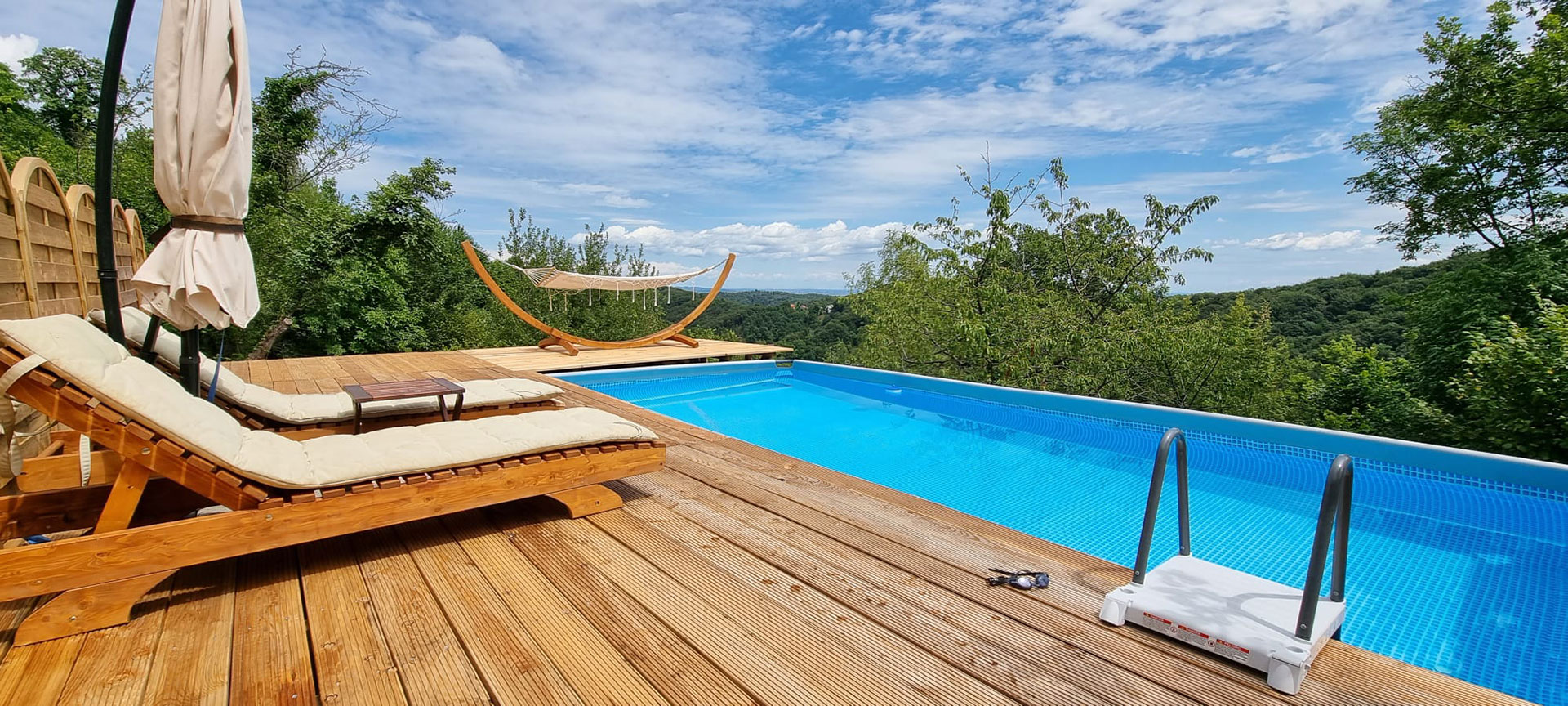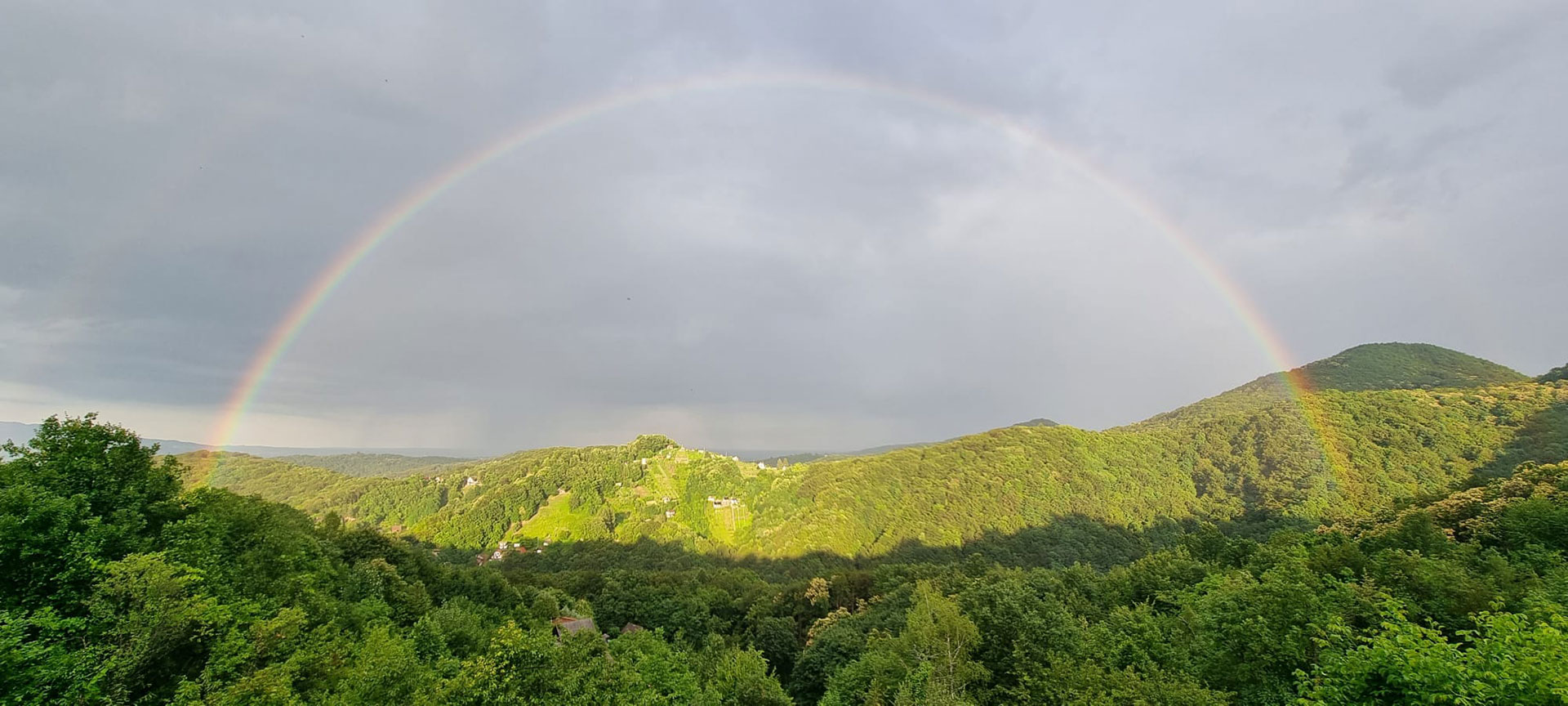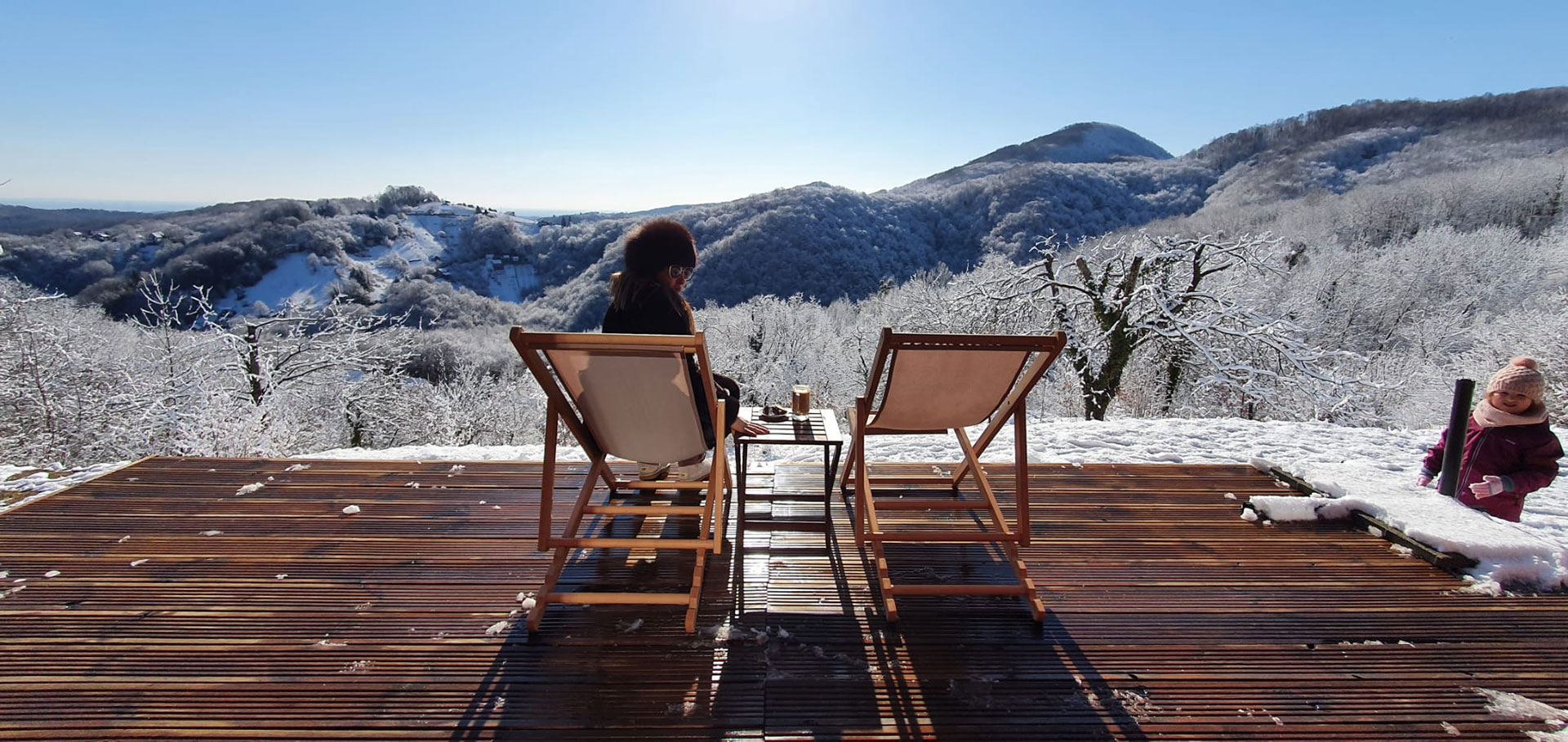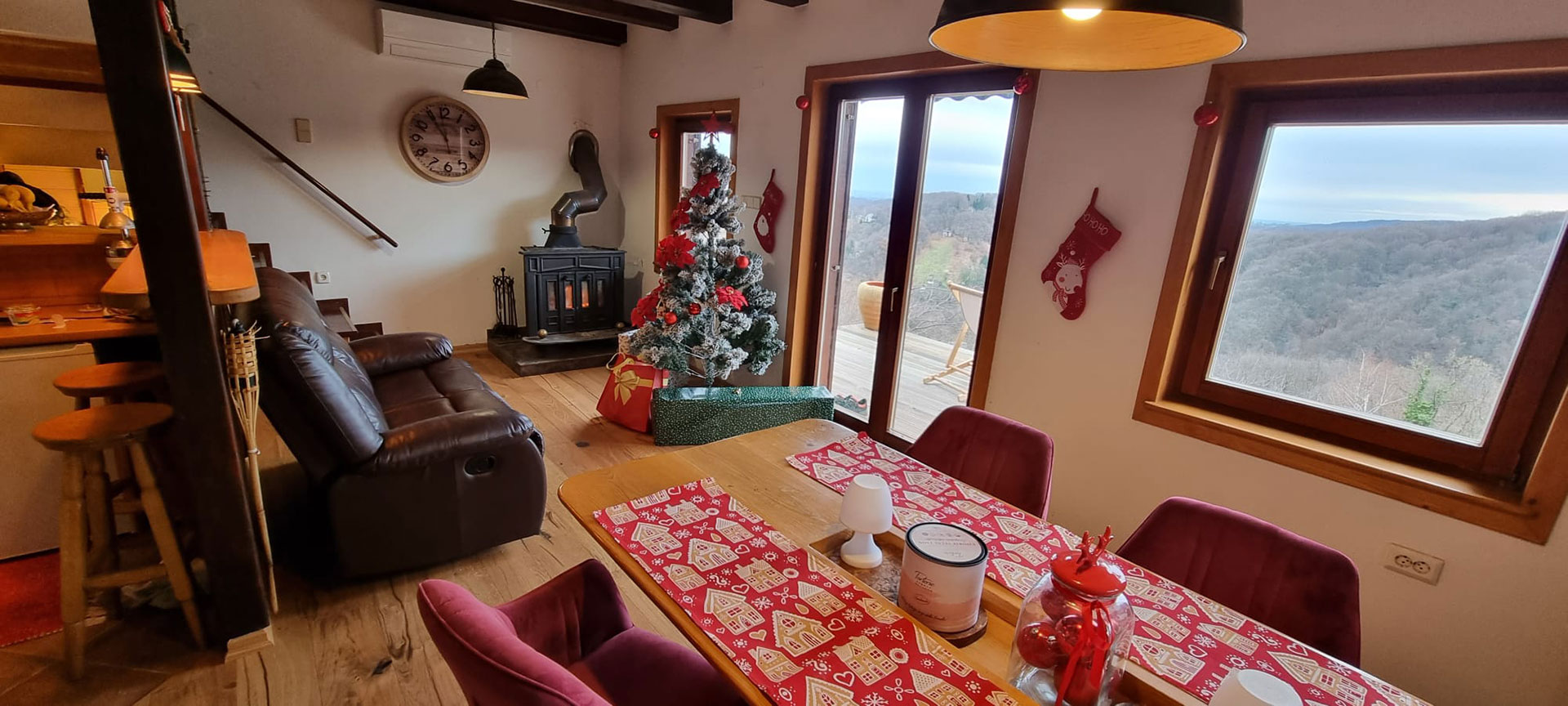 AMENITIES
Chalet Vito is the place to be if you want to spent memorable and enjoyable time with family, friends, couples, or just enjoying yourself alone in a pure harmony with the nature.

Located on top of the sunny hill at 450 meters above sea level, with 2,300 m2 of surrounding carefully maintained slopy plot, hidden from public views you can expect to breath nothing than a fresh and crisp air, your skin will be most of the time soaked up by the gentle mountain sun, your eyes will enjoy a beautiful everchanging four seasons view at a non-obstructed 180 view and your ears will enjoy birds, crickets and fox mellow sounds coming from neighbouring deciduous forest.

At nights, you will be able to enjoy the silence of the universe and glittering stars at its best.
Sport
Hiking, Biking, Swimming, Badminton, Wood cutting, Grass Cutting, Sledding, Quad Riding, Mushrooming
Rejuvenation
Lazy Boys, Oak Beds with Royal Springs, Old School Fireplace Franklin, Hot Tube, Sauna, Jacuzzi
Leisure
Sundecks, Grill, Tanning, Hi-Fi, Wi-Fi, Netflix
For Vito's peers
Tree swings, toboggan, trampoline, teeter, mini house
OUR MEMORIES
03
GALLERY & VIDEO
SEE MORE PHOTOS
04
Samobor & Surrounding Hills
Samobor, a medieval town of Baroque architecture and long history of successful crafts and businesses, lies at a distance of only twenty kilometers from Zagreb, the capital of Croatia. Samobor and its surroundings are the oldest and among the most attractive excursion destination for hikers, bicycle riders and tourists from Croatia and the entire world.
The town of Samobor, with a population of about 19,000 inhabitants, in a broader, administrative sense, represents an area between the Sava River and the highest peaks of the Samoborsko gorje hill range.
That entire area has a population of about 43,000 people thus making Samobor one of the most significant business and economy micro-regions in Croatia with numerous benefits for investors and employers.
Samobor received the status of a free royal market place in 1242 by means of a charter awarded by King Bela IV. Thus, Samobor obtained the right to trade freely as early as in the 13th century.
Read full story